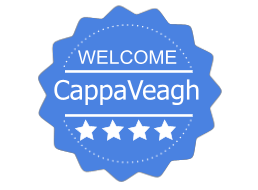 Posted on June 11, 2012 by CappaVeagh in Cappa Veagh

We look forward to welcoming you to Cappa Veagh, during your visit to Galway! Come join us as  guests and leave as Friends! Here at Cappa Veagh we will ensure that you receive the full "Céad Míle Fáilte" – One Hundred Thousand Welcomes.

Comments Off

on Fáilte go Cappa Veagh!

Continue Reading...